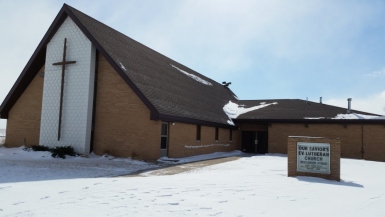 Worship Report - October 2nd
| | | | |
| --- | --- | --- | --- |
| | | | |
| General Fund | $1800.00 | | |
| Missions | $380.00 | | |
| PayPal | $253.35 | | |
| | | | |
| | | | |
| | | | |
| Total: | $2180.00 | | |
| | | | |
| Attendance: | Church | Parking Lot | Online |
| | 70 | 5 | 40 |
| | | | |
| | | | |
The Week Ahead
If anyone would be willing to serve as an Elder, please see Pastor Nelson.
Pastor Nelson will be at Study Club on Monday, October 3rd.
Confirmation will be held on Wednesday, October 5th at 6:00pm.
Church Council will meet on Wednesday, October 12th at 7:30pm.
The LWMS Fall Rally will be held on Saturday, October 15th at St. Martin's Church in Watertown. Registration is from 8:30 – 9:00am. A morning snack and noon luncheon will be served. The featured speaker is Joni Vaughn, CAMM Stateside Nurse Coordinator who was in Africa visiting both Malawi and Zambia in May. Donations of clean white sheets (for bandages), used Meditations books, baby caps, bucket hats, sunbonnets, washable Covid masks and sunscreen are appreciated. We will have a box in the fellowship hall for these items.
Ladies' Aide will meet after worship on Sunday, October 16th.
Fall Pastors' Conference is scheduled for October 18 and 19 at Yankton.
We are going to make an effort to contact as many confirmands as possible to find out what is going on in their lives and how we can help them strengthen their relationship with their Savior. Please take a look at the binder in the entryway and update your family members information.
The sign-up list for projects at church is on the table in the entry. If you can help with any of these things please add your name to the list.
| | |
| --- | --- |
| | |
| Wednesday: | Confirmation 6:00 PM |
| Sunday: | Worship 9:00 AM (Church, Parking Lot, Online) |
| | |
| | |
| | |
| | |
| | |
| | |