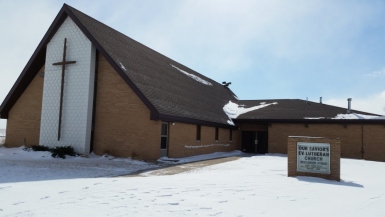 Worship Report
| | | | |
| --- | --- | --- | --- |
| | Oct 13th | | |
| General | $1648.00 | | |
| Missions | $135.00 | | |
| Building Fund | $10.00 | | |
| | | | |
| | | | |
| | | | |
| Total: | $1793.00 | | |
| | | | |
| Attendance: | 56 | | |
| | | | |
| | | | |
| | | | |
Hebrews 10:23-25. Let us hold unswervingly to the hope we profess, for he who promised is faithful. And let us consider how we may spur one another on toward love and good deeds. Let us not give up meeting together, as some are in the habit of doing, but let us encourage one another—and all the more as you see the Day approaching.
In the spirit of what God tells his children in those verses we are being encouraged to rejoice in the abundant blessings we have been given. We are being encouraged to respond to our Savior's love for us by prayerfully considering a gift over and above our regular giving in the months of October and November.
We have a generous offer to match up to the first $500 that we as a congregation give over and above the $8000 we need for each of those months. Our General Fund offerings for October so far are $3728.00
We are also bringing back the "Change Jar". Bring your loose change and add it to the Jar. At the end of the year we will send a check for the amount we have gathered to Grace Lutheran our mission congregation in Minot ND.
There is plenty of room in the Fellowship Hall for more Trick Your Trunk tables. Join us and stay out of the cold! We will be handing out candy from 6 to 8 pm on Halloween night.
The Week Ahead
Monday:
Evening Worship 7:00 PM
Wednesday:
Confirmation 6:00 PM
Sunday:

Worship 9:00 AM
Sunday School 10:15 AM

Bible Study 10:20 AM