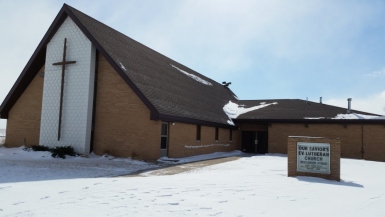 Worship Report - November 22nd and 25th, 2020
| | | | |
| --- | --- | --- | --- |
| | | 22 | 25 |
| General Fund | | $975.00 | $1930.50 |
| Building Fund | | | $10.00 |
| Missions | | | $100.00 |
| Educational Fund | | | $10.00 |
| | | | |
| | | | |
| Total: | | $975.00 | 2050.50 |
| | | | |
| Attendance: | Church | Parking Lot | Online |
| | 35 & 35 | 6 | 43 |
| | | | |
| | | | |
There are devotional materials available in the fellowship hall of the church. Please contact Pastor Nelson if you would like to see what is there.
Confirmation will resume on Wed evening at 6:00 PM either in person or by Zoom.
Ladies' Aide will host a carry out Christmas Dinner on Sunday, December 13th. If you would like a meal delivered, or know of someone who would like one, please contact Pastor Nelson at 880-0436 or Peggy Meyer at 880-5101.
If there is anyone who would like to help decorate the church, please contact Gayle Koll at 756-4949.
The Week Ahead
| | |
| --- | --- |
| | |
| Sunday: | Worship 9:00 AM (Parking Lot, in Church and Online Service) |
| Wednesday: | Confirmation 6:00 PM |
| | |
| | |
| | |
| | |
| | |
| | |