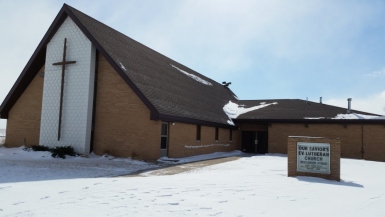 Worship Report
| | | | |
| --- | --- | --- | --- |
| | July 7 | | |
| General | $2491.00 | | |
| Building Fund | $10.00 | | |
| Missions | $160.00 | | |
| GPLHS | $10.00 | | |
| | | | |
| | | | |
| Total: | $2671.00 | | |
| | | | |
| Attendance: | 76 | | |
| | | | |
| | | | |
| | | | |
Just an informational note.
We are going to be contracting propane this week. To ensure that we make it through the winter we are going to spending approximately $3,500 from the general fund. That will leave us with about $5,000 in the general fund. Thank the LORD that he has blessed us to have a bit of a reserve so we can afford to do this. This month we will be challenged to build that reserve back up since there are some extra expenses at the beginning of a new quarter and giving traditionally falls off during the summer months. Let's continue to joyfully thank him for all his blessings.
The Church Council
discussed how we are currently using the different versions of the Lord's prayer that are present in our hymnal and are seeking input from the congregation. Should we continue to use alternate versions, use the older version or use the newer version? We have discussed this before, but this is one of those matters that will need to be revisited from time to time. There are going to be different opinions which is fine as long as we remember to respect opinions that might be different from our own. The council is recommending to the voters that a poll be taken over several Sundays to get input from all the members of the congregation before any decision is made. Prayerfully consider which option you think would most benefit the entire congregation.
The Week Ahead
| | |
| --- | --- |
| Monday: | Evening Worship 7:00 PM |
| | |
| Sunday: | Worship with Communion 9:00 AM |
| | |
| | |
| | |
| | |
| | |
| | |
| | |
| | |