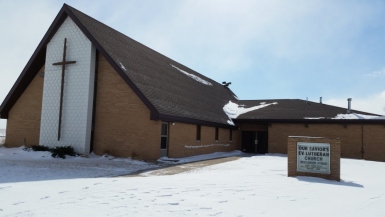 Worship Report - September 12th
| | | | |
| --- | --- | --- | --- |
| | | | |
| General Fund | $2725.50 | | |
| Missions | $140.00 | | |
| Building Fund | $10.00 | | |
| | | | |
| | | | |
| | | | |
| Total: | $2875.50 | | |
| | | | |
| Attendance: | Church | Parking Lot | Online |
| | 55 | 2 | 31 |
| | | | |
| | | | |
Ladies' Aide will meet after worship on Sunday, October 3rd.
Confirmation classes will begin on September 29th at 6:00 PM.
Need some summer reading? There are copies of books from the People's Bible Series available in the fellowship hall.
It would be wonderful to start up the church choir again. Please contact Pastor Nelson if you are interested in joining.
Pastor Nelson and Penny will be on vacation from Sept 16th through the 25th. On Sunday, Sept 19th, Pastor Guthmiler will be the guest preacher.
WELS Christian Giving Counselor, Scott Wagner, will do a presentation after worship on Sunday, October 10th.
The Week Ahead