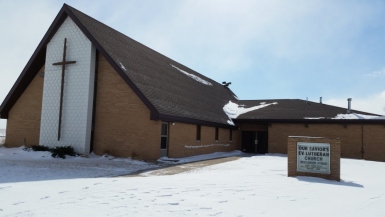 Worship Report
| | | | |
| --- | --- | --- | --- |
| | March 10 | | March 13 |
| General | | | |
| Missions | | | |
| GPLHS | | | |
| | | | |
| | | | |
| Total: | | | |
| | | | |
| | | | |
| Attendance: | 9 | | No church |
| Online: | 25 | | |
| | | | |
| | | | |
The Lenten theme this year
is "Three Words of Truth". There is a sheet in the fellowship hall for you to write down your favorite Lenten Hymns so we can try to incorporate them into those services. Also, please remember to designate on your offering envelope where you would like your offering to go.
Choir
- we need to get started up again. See Colleen Quade. Thinking about Easter and maybe a Lenten song.
A huge thank you
to those who designated their Thrivent Choice Dollars in February. Our church received $1036 in Choice dollars and we are truly grateful for your gifts. You have until the end of March to make your designation.
This Wednesday
, Pastor Keith Petersen will be the preacher for our Lenten service. Please plan to join us for a bowl of hot soup and a soul warming Bible lesson. This week's theme is "Love One Another."
Lent Schedule
March 20 Lent 3
March 27 Lent 4
April 3 Lent 5
April 10 Lent 6
April 18 Maundy Thursday
April 19 Good Friday
April 21 Easter Sunday
The Week Ahead
| | |
| --- | --- |
| | |
| Monday: | Evening Worship 7:00 PM |
| | |
| Wednesday: | Confirmation 6:00 PM |
| | Soup Supper 6:00 PM |
| | Lenten Service 7:30 PM |
| Sunday: | Worship 9:00 AM |
| | Sunday School 10:15 AM |
| | Bible Study 10:20 AM |
| | |
| | |