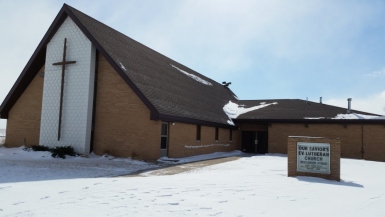 Worship Report - May 8th
| | | | |
| --- | --- | --- | --- |
| | | | |
| General Fund | | $2205.00 | |
| Missions | | $490.00 | |
| GPLHS | | $10.00 | |
| Building Fund | | $10.00 | |
| | | | |
| | | | |
| Total: | | $2715.00 | |
| | | | |
| Attendance: | Church | Parking Lot | Online |
| | 96 | - | 23 |
| | | | |
| | | | |
Today:
Bible Study today at 10:15.
Church Council will meet Monday, May 16h at 7:00 PM.
Ladies' Aide will today after worship.
A planning meeting for the Stan Nelson Benefit will be held at 6:00 PM today. We are looking for volunteers.
Hamburgers will be served at the Nelson Benefit. There is about 200 lbs of hamburger needed and we
have 110 lbs donated. If there is someone who is willing to donate some hamburger please
contact Peggy Meyer at 880-5101.
The Week Ahead
| | |
| --- | --- |
| Monday: | Church Council Meeting 7:00 PM |
| | |
| Sunday: | Worship 9:00 AM (Parking Lot, Church, Online) |
| | |
| | |
| | |
| | |
| | |
| | |